Terms of Service
1. DESCRIPTION OF TERMS
1.1 MafiaHit.com is a massively multiplayer mafia game. Throughout this policy we will collectively be referred to as "We", "Us" or "MH".
1.2 Your use of MH services, products, or websites--referred to as "Services", will be subject to the terms of this agreement.
1.3 This Terms of Service policy, also referred to as "Terms" from this point on, is a legal binding agreement between you and MH in relation to your use of MH Services.
1.4 Terms Of Service will vary from each site on MH, which will be referred to as "Additional Terms" from this point on. It is your responsibility to review each websites policy prior to accessing Services.
2. ACCEPTANCE OF TERMS
2.1 You must first agree to the Terms stated within this agreement before you can use the Services offered by MH. You must be of legal age to form a legal binding agreement with MH.
2.2 You can accept the Terms and Additional Terms by: (a) by clicking to accept or agree to these terms where made available (b) by using MH Services. In this case, you understand and agree that MH will treat your use of the Services as acceptance of the Terms from that point onwards.
2.3 By accepting these Terms you agree to any updates that may occur without notice to this policy. You agree that is is your responsibility to keep yourself up-to-date on any changes in this agreement. There is a date and time located at the top of this agreement which indicates the last update.
3. PRIVACY
3.1 MH will never share your personal information given when registering for Services.
3.2 Information including, but not limited to: IP Address, Browser Type & Version, Time of Usage will be recorded and logged for statistical purposes.
3.3 Many of your activities will be recorded on our site for the purpose of investigating misuse of our Services being provided.
3.4 You grant MH Administration the authority to review and analyze any recorded information while conducting an investigation on your account.
3.5 You grant MH permission to send periodic emails regarding MafiaHit.com and any future release of a website published under our label. You will be given the option in each email to opt-out from future emails.
4. DISCLAIMER
4.1 You understand that MH Services is soley for entertainment purposes. Any activities depicted within the services should never be attempted in anyway.
4.2 MH has been developed for a mature audience over the age of 18. Those under 18, or adults who cannot tell the differences between fantasy and relity are prohibited from accessing MH services.
5. ADMINISTRATIVE RIGHTS
5.1 You grant MH the right to terminate, suspend, or alter (referred to as "administrative action" from this point) your Services at our discretion without notice. These reasons may include, but are not limited to: site rule violation (see section 6), behavior deemed to be inappropriate by MH, harassment of other users, exploitation or hacking of Services, or multiple account registrations.
5.2 MH reserves the right to refuse refund for purchases made for Services in the event of an administrative action.
5.3 MH Administration reserves the right to deny the option of claiming a prize, and to alter the official prize, if deemed appropriate. This may include, but is not limited to, suspicion of cheating or abusing our service in anyway.
6. SITE RULES
6.1 You agree to the follow the rules listed in the game rules (located here). Failure to follow rules will result in administrative action (outlined in section 5 ADMINISTRATIVE RIGHTS, paragraph 1).
7. PURCHASES
7.1 MH offers the optional purchase of account bonuses (referred to as "Purchase") including but not limited to: Subscriptions, Tokens.
7.2 A Purchase is non-refundable once the Purchase has been received.
7.3 These Purchases are subject to administrative action (outlined in section 5 ADMINISTRATIVE RIGHTS) and may not be refunded in the event of an administrative action taking place.
8. ACCOUNT SECURITY
8.1 You agree and understand that you are responsible for maintaining confidentiality of passwords and login information with any account used to access Services.
8.2 You accept that you are responsible for any damages or losses incurred due to unauthorized activity. If your account's security has been compromised please contact MH immediately.
9. ACCESSABILITY
9.1 You assume the responsibility to maintain a connection to the internet, and any fees/costs that may arise from this connection. You assume liability for personal losses that may occur due to your inability to access the internet.
9.2 MH cannot be held liable for inability to access Services for events beyond our control, including but not limited to: natural disasters, data center issues, power outages, server crashes. However, in the event that downtime is equal to or greater then a 24hour period, compensation for monthly subscribers will be issued.
10. BETA
10.1 You agree that any feature or portion of MH labeled BETA means it is provided AS-IS and we make no guarentee on the Services provided, including on Purchases (section 5) used within.
11. COPYRIGHT
11.1 You agree that you are being granted a VIEW-ONLY license for MH Services, unless otherwise indicated in a written agreement. You may not copy/redistribute images, content, html, original ideas, or web applications found within MH Services.
12. PRIZES
12.1 Any prizes issued by MH are subject to administrative approval before issuance. In some cases a player may be denied a prize for any of the following reasons: cheating, abusing services, violation of any other game rules, or any reason deemed appropriate by MH Administration.
12.2 All prizes are subject to a players local laws, and in some cases a player may not legally be allowed to receive a prize. In the case a prize is allowed to be issued, the player will be responsible for adhering to any local laws governing the acceptance of a prize, as well as paying any necessary fee's or taxes associated with collecting a prize.
12.3 USA based users who use mobile / cellular billing services may not be eligible for prizes
If you have played MafiaHit prior to May 3rd 2020, you will need to register a new account.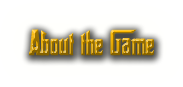 MafiaHit.com is a free multiplayer mafia role playing game. Experience life in the 1960's Mafia when you fill the suit of an aspiring young mobster rising through the ranks of the mafia. Steal, bribe, pimp, deal drugs, rob and kill. What you become is entirely up to you--a feared hitman whackin' snitches, a hijacker with warehouses full of swag, a low-life pimp, a smooth talking con-man, a drug kingpin causing a cocaine snow storm, an honorable soldier, or maybe you'll make it to the top and become a Legendary Godfather.