Click Here To Play The Best Mafia Game Around!
---
If your interested in learning more about the mafia we recommend the following books and movies.
Movies
GoodFellas
Goodfellas is based on the true story of Henry Hill. Henry Hill grew up in the early 1950's in a tough Brooklyn neighborhood infested with wiseguys. When he was a teenager he began doing odd jobs for the neighborhood mobsters, and it wasn't long before he was burning down buildings. Along the way he met his close friends Tommy DeSimone (portrayed as Tommy DeVito) and Jimmy Burke (portrayed as Jimmy Conway in the movie) and soon became known as a top hijacker out of Idlewild Airport (now known as La Guidia). His most famous involvement with a hijacking was the 1978 Lufthansa cargo heist.

Casino
Casino is based on the true story of Frank "Lefty" Rosenthal. Frank was a well known professional sports bettor and casino manager. The movie potrays Frank's operation of the mafia run Stardust Casino (portrayed as the Tangiers Casino). Along with Frank's life the movie also shows the life of reputed las vegas mob boss Anthony "The Ant" Spilotoro (portrayed as Nicky Santoro).

Donnie Brasco
Donnie Brasco depicts the true undercover story of FBI Agent Joseph Pistone, who goes undercover as a small time jewel thief named Donnie Brasco. What is supposed to be a short undercover operation turns into a several years after Donnie Brasco infiltrates New York's Bonanno Family. Donnie befriends Bonanno family soldier Benjamin "Lefty" Ruggiero and Capo Dominick "Sonny Black" Napolitano.


Books
Wiseguy
This is the book version of the movie Goodfellas. It is actually much better then the movie version in my opinion and gives a much darker look at life in the mafia.

On The Run
This is a very interesting book which tells about life in the witness protection program from the point of view of Henry Hill's kids. This book will definitely change your perspective of Henry Hill and what life in the mob was really like for many of the families caught in it.

The Brotherhoods
This is the true story of two NYPD detectives, Louis Eppolito and Stephen Caracappa, who not only had mafia ties, but were actively committing hits on their behalf. Several hits were carried out with the aid of police information computer systems and even using their police vehicles.

Click Here To Play The Best Mafia Game Around!

If you have played MafiaHit prior to May 3rd 2020, you will need to register a new account.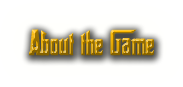 MafiaHit.com is a free multiplayer mafia role playing game. Experience life in the 1960's Mafia when you fill the suit of an aspiring young mobster rising through the ranks of the mafia. Steal, bribe, pimp, deal drugs, rob and kill. What you become is entirely up to you--a feared hitman whackin' snitches, a hijacker with warehouses full of swag, a low-life pimp, a smooth talking con-man, a drug kingpin causing a cocaine snow storm, an honorable soldier, or maybe you'll make it to the top and become a Legendary Godfather.