Game Rules
Here are a few simple rules you must follow when playing MafiaHit. Failure to follow any of these rules may result in account termination, suspension, other penalties, and you may be banned from playing the game.
You are allowed to register only 1 account. This includes accounts without game characters attached to them.
You must treat all players of the game in a respectful manner. Insulting other players in anyway, or talking to them in an inappropriate manner is strictly forbidden.
You are not allowed to post links to other websites or games anywhere in the game
Any bugs found in the game, such as one that gives you money when your not supposed to recieve money, must be reported immediately without further abuse.
Making public accusations relating to the ITM Staff acting in an unfair manner is strictly prohibited. Any complaints or concerns should be addressed directly to a staff member.
Have fun! This is a game, and should be treated as such. If your gonna take it seriously and get upset over everything, then don't play.
Accessing the game through any sort of Proxy or "Anonymous" service is prohibited, unless prior permission has been received.
Publicly accusing another player of cheating in any form is prohibited. If you suspect another player is cheating you should contact an administrator directly.
If you have played MafiaHit prior to May 3rd 2020, you will need to register a new account.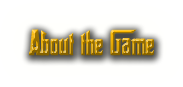 MafiaHit.com is a free multiplayer mafia role playing game. Experience life in the 1960's Mafia when you fill the suit of an aspiring young mobster rising through the ranks of the mafia. Steal, bribe, pimp, deal drugs, rob and kill. What you become is entirely up to you--a feared hitman whackin' snitches, a hijacker with warehouses full of swag, a low-life pimp, a smooth talking con-man, a drug kingpin causing a cocaine snow storm, an honorable soldier, or maybe you'll make it to the top and become a Legendary Godfather. include "core/register.php";?>